Serving the Homeownership Finance Community for 40 years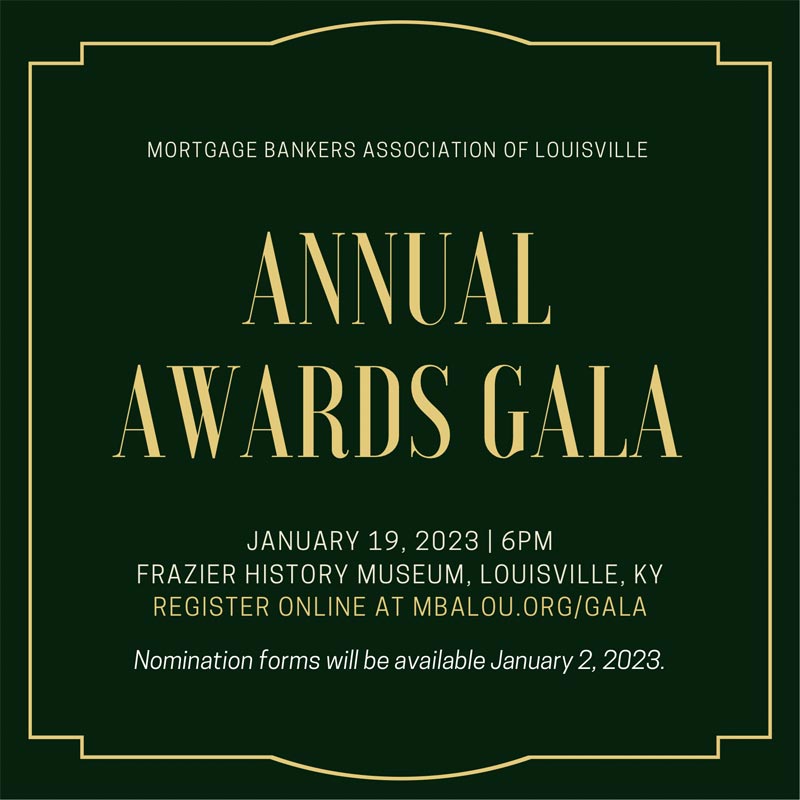 2023 Gala Awards
IMPORTANT: No Registration or Payment at the door !!
Date: January 19, 2023
Time: 6:00 PM – 9:00 PM
Location: Frazier History Museum
829 W Main St, Louisville, KY 40202
Tickets: $55.00 / person (MUST be paid in advance to attend)
Please RSVP no later than 5PM on Thursday, January 12th.
Registration will open on December 8th, 2022.